Mackenzie Boat Club
mackenzieboatclub.com
1965 26' Mackenzie Cuttyhunk, Buddy Boy, in New Jersey. Documented vessel, small block V-8, electronic ignition, fwc, Edelbrock 4-barrel carb. Winner of first prize in classic sportfish/sea skiffs at Antique and Classic Boat Society, Barnegat Bay Chapter, Sept. 2015. Must Sell $15,000. Contact Debbi Brown (158dab@gmail.com).
30 Mackenzie for sale. Located in Marshfield, MA. In salvageable condition, but needs major restoration. 454 big block gas engine, all running gear, 2 new fuel tanks. Asking $5000. Contact Eric Marshall at (781) 749-7117 or by email e.marshall2626@yahoo.com

1958 MACKENZIE-SHIPSTER (ex Truant) Fully restored 26' by Olsen Marine, Dennis, MA in 2018. Steyr diesel (212 HP), 70 gallon tank, modern electronics, no trailer, located Warwick, RI. Asking price $50K. Contact Russell Shippee (401) 583-1300 or email rshippee@shippslight.com.

23 Foot Mackenzie-Former Bevie C-For Sale
350 GM Engine, Fresh Water Cooling, 1:1 Velvet Drive, Good Bottom, Needs cosmetic work. Stored undercover for 5 years. $9500
Contact Rick Lotuff (508) 868-7137, email:
rick@lotuff.com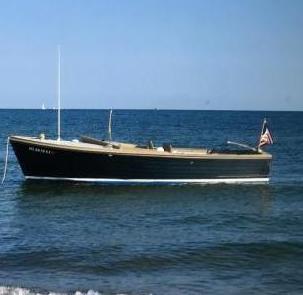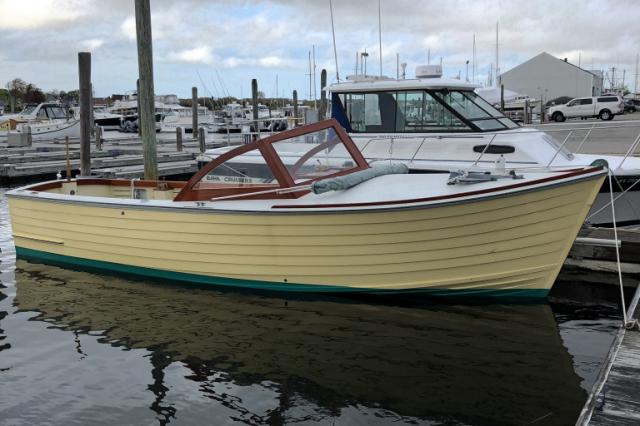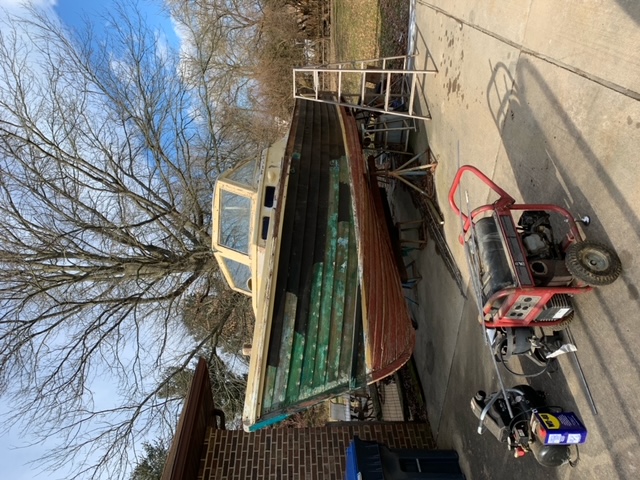 FREE 1971 Mackenzie, 23' with trunk cabin. 302 Ford with 1.5:1 velvet drive. Boat needs complete restoration but includes all hardware and running gear. Located Middleton, DE. MUST GO SOON. Call John Simpson (302)563-3583